SLIDING SCALE ADD ON (DONATION)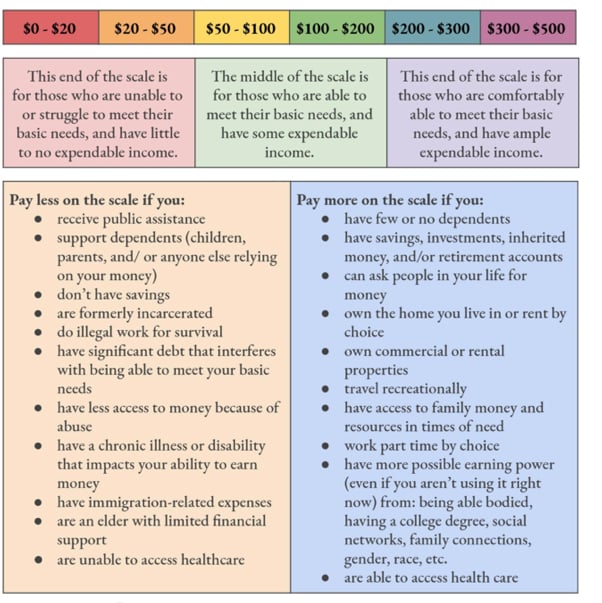 THIS IS ONLY FOR ZINE ORDERS
DIRECT DONATIONS CAN GO TO VENMO:@BROWNRECLUSE
**********************************
THIS PROJECT IS FOR AND BY QUEER+TRANS PEOPLE OF COLOR :: THAT MEANS, IF U ARE WHITE + BUYING ZINES FROM US, U ARE CONSUMING BLACK+BROWN ART/INTELLECT/CREATIVITY/CULTURE/LABOR/KNOWLEDGE
We sell our zines on:
SLIDING SCALE :
*PAY WHAT YOU WANT: Base price is for Black people and class marginalized BIPOC.
*PAY WHAT YOU CAN: Based on your access to wealth and resources. We ask that you pay more if you are an institution or are comfortable financially.
*PAY WHAT YOU SHOULD: THAT MEANS, IF U ARE WHITE + BUYING ZINES FROM US, U ARE CONSUMING BLACK+BROWN ART/INTELLECT/CREATIVITY/CULTURE/LABOR/KNOWLEDGE. PAY MORE AS A FORM OF WEALTH REDISTRIBUTION.
Our prices are LOW END of sliding scale bc ACCESSIBILITY, so if you have access to resources, be sure to add an amount to your order.